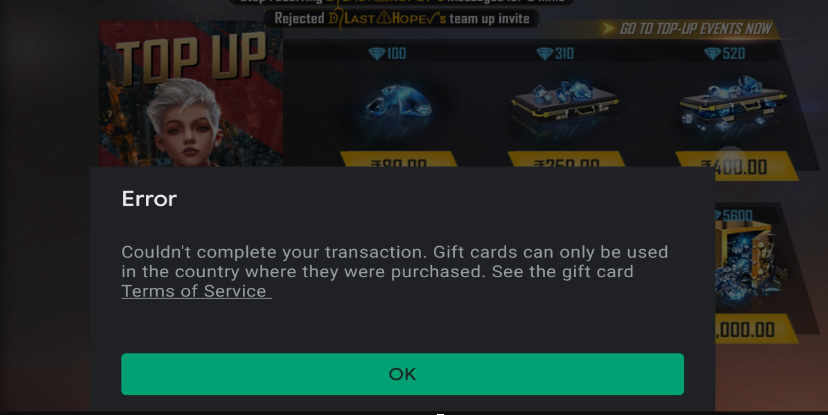 This error message pops when you are unable to complete purchase transaction using a Gift Card.
Take note: The gift card can only be used in the country where they were purchased.
Google's new user policy, states that users can't complete transactions or redeem Gift Cards that are purchased outside the country or region of residence. More info can be found in the Play Gift Card Terms of Service.
For better details on it, we suggest you contact Google. You may connect with them by using the link:
https://support.google.com/googleplay/#topic=3364671